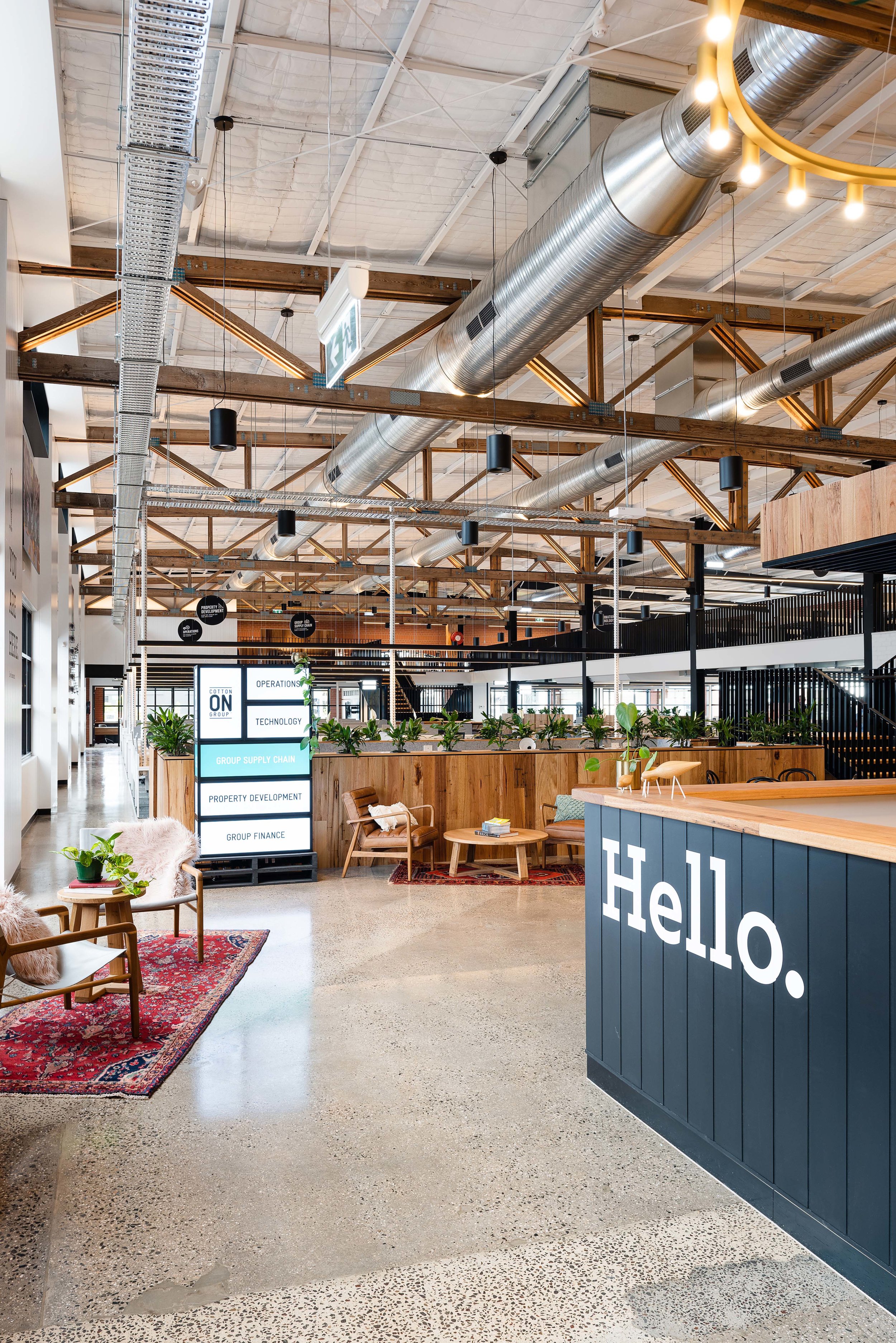 Cotton On Global Services Centre
Cotton On has made their new Global Support Centre in North Geelong- as part of a regional commitment to Geelong- where Cotton On was founded. Global Services work in partnership with the Cotton On group brands to create seamless and efficient process for production, creativity and business solutions.
The design brief to PTID was to create a home for the shared services team which reflected and supported the nature of what they do. Agriculture, production, shipping, logistics and consumption were the key words defined in the brief. PTID worked closely and collaboratively with the team to express the nature of their operations through scale and materiality, as well as representing the unique aesthetic of the overarching Cotton On brand.