SAMMLUNG BOROS – THE BUILDING, THE ART COLLECTION
Built in 1942 by Nazi Germany this imposing building has had many lives.
Initially an air raid shelter for up to 3,000 people, this ominous structure occupies an area of 1,000m² rising 18 metres high; its walls up to two metres thick and a roof of three meters of concrete. Originally it had 120 rooms existing over five floors.
After the war, around 1945 it was briefly used by the Red Army as a prisoner-of-war camp, then from 1949 it was a textile store, and from 1957 as storage for dry and tropical fruit – in particular bananas from Cuba, lend­ing it the name 'Banana Bunker'.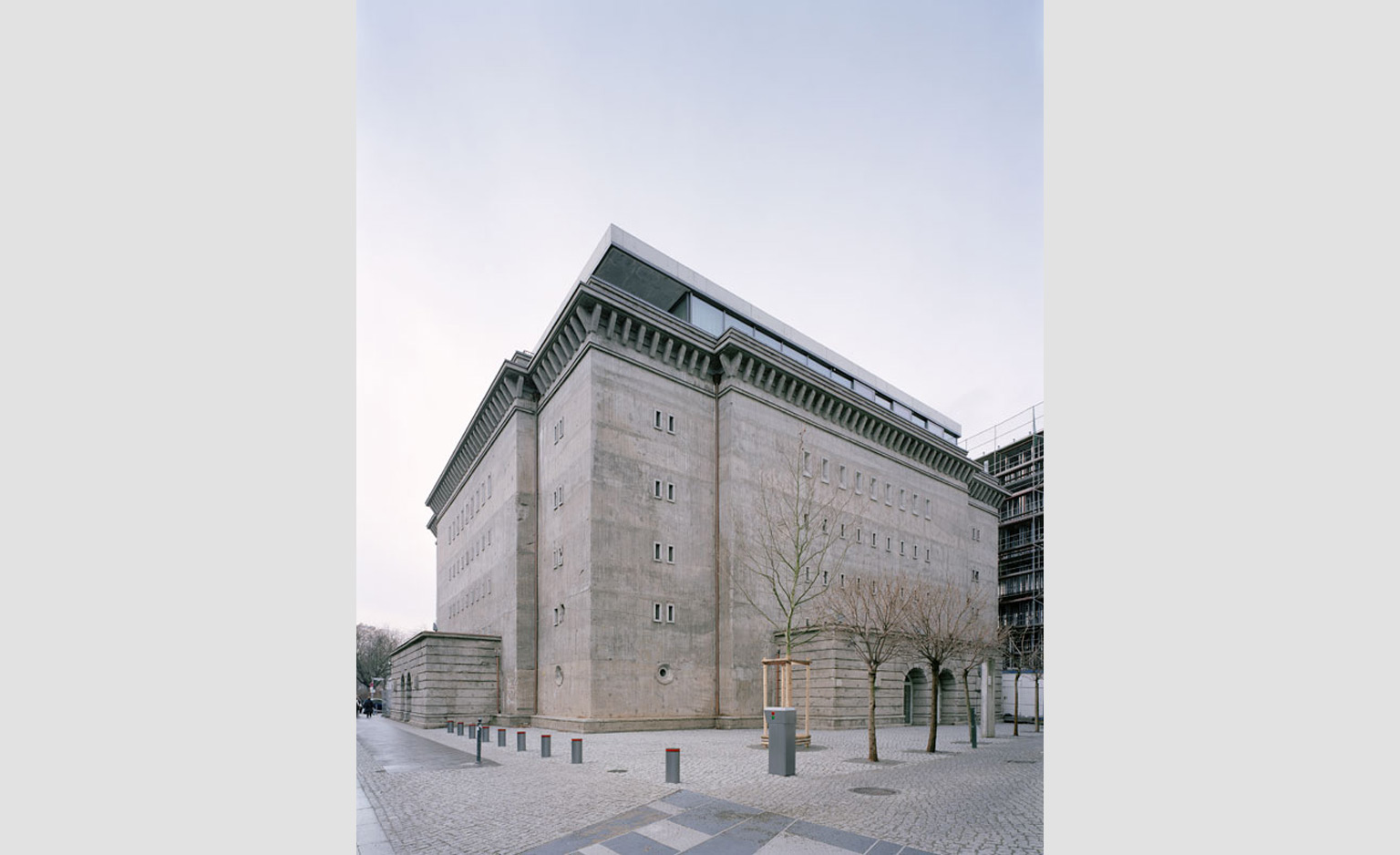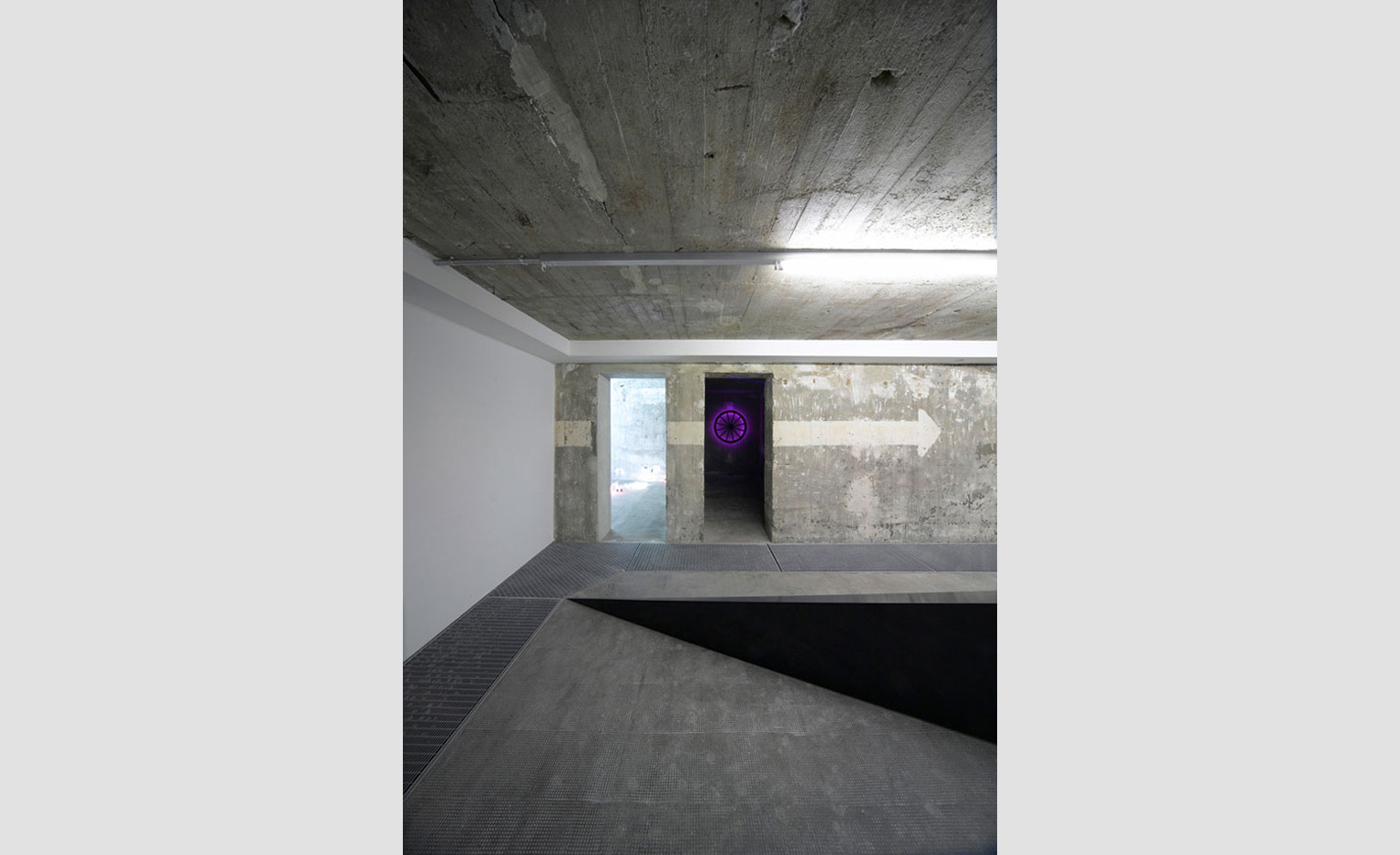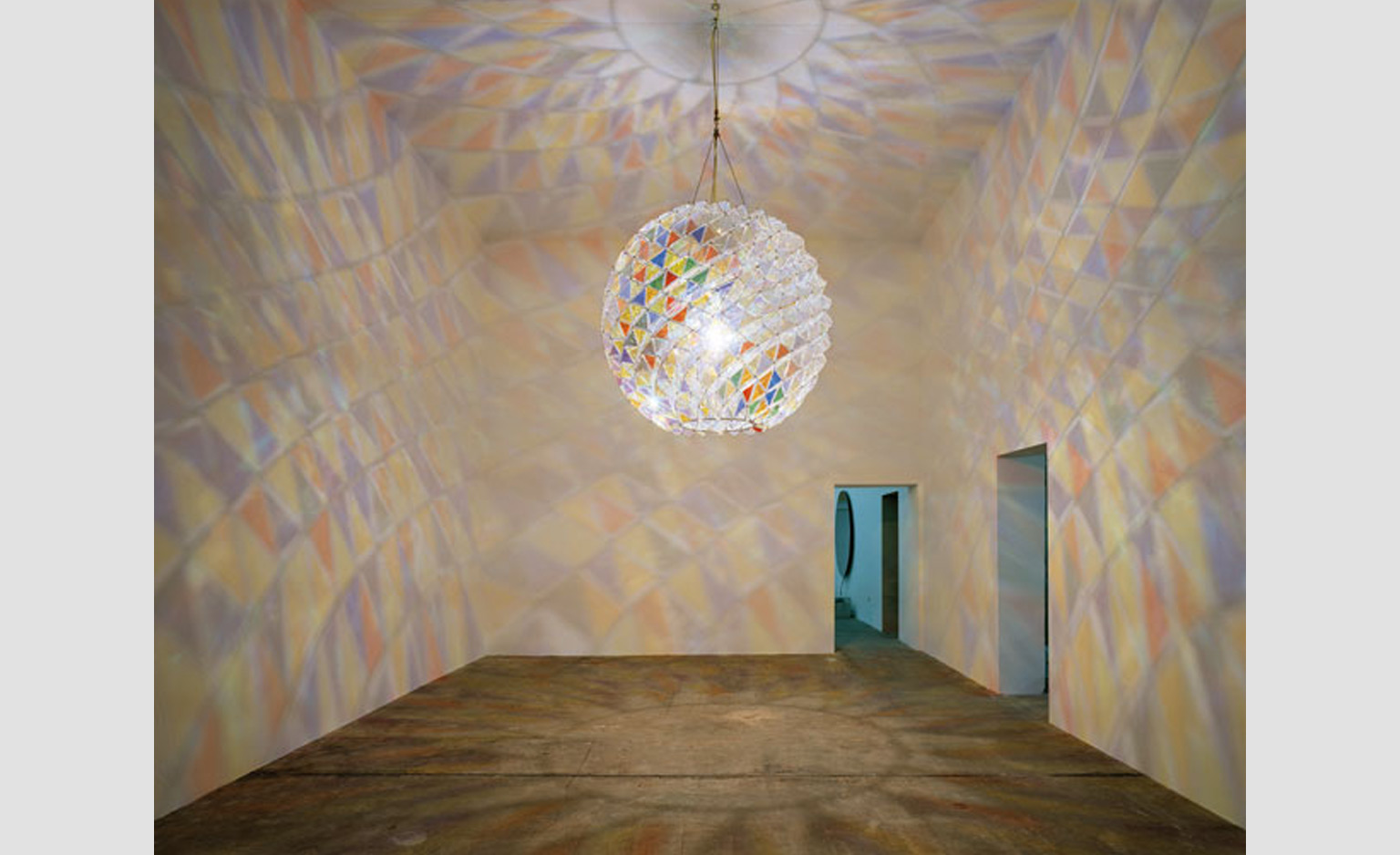 Because of its location in a residential area it was not destroyed after the war as many other bunkers were. After the fall of the Berlin Wall, it was classified as a listed building. On the outside it still bares the scars of its checkered past.
In the 1990s, it was a hot spot for illegal raves, fetish, gabba and techno parties, and was nicknamed 'the hardest club on earth' until finally shut down following multiple police raids.
In 2003 the building was bought by Christian Boros and his wife Karen, who along with architects REALARCHITEKTUR (Jens Casper, Petra Petersson, Andrew Strickland), redesigned the building. The process saw the removal of 450 cubic metres of concrete. They converted the building into a 3,000m2 bespoke gallery space for their contemporary art collection, and added a 450m2 glass-walled private penthouse residence on the roof. This work was completed in 2007 and that same year saw the first public presentation of the Boros private art collection. Tours can be made today, by appointment.
The Boros Collections holds work by artists Ai Weiwei, Awst & Walther, Dirk Bell, Cosima von Bonin, Marieta Chirulescu, Thea Djordjadze, Olafur Eliasson, Alicja Kwade, Klara Lidén, Florian Meisenberg, Roman Ondák, Stephen G. Rhodes, Thomas Ruff, Michael Sailstorfer, Tomás Saraceno, Thomas Scheibitz, Wolfgang Tillmans, Rirkrit Tiravanija, Danh Vo, Cerith Wyn Evans and Thomas Zipp.
Images courtesy of:
http://www.realarchitektur.de/work_bunker.html